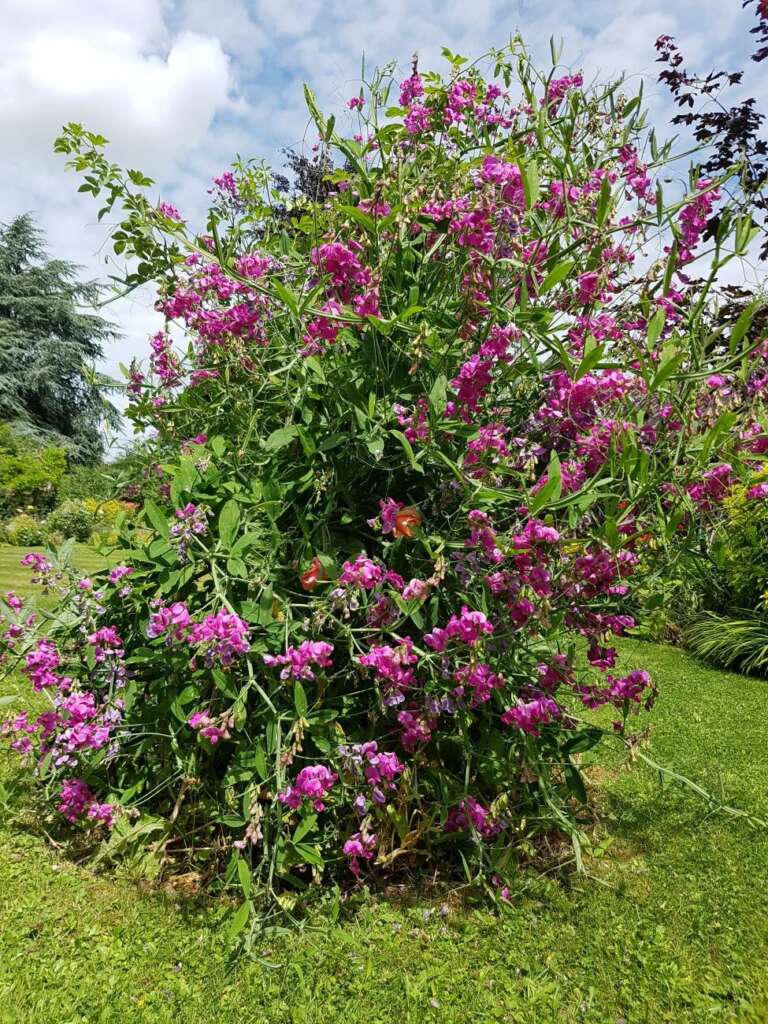 Ah, sweet peas. Is there anything more delightful than the sight of these delicate blooms swaying gently in the breeze? I think not. And if you're lucky enough to have an English country garden, then you're in for a real treat when it comes to sowing and growing these fragrant beauties.
First things first, you'll need to select your seeds. There are many different varieties of sweet pea to choose from, each with their own unique colour and scent. Personally, I'm a fan of the classic 'Cupani' variety, which boasts deep purple and magenta blooms with a strong, heady fragrance.
Once you've got your seeds, it's time to get sowing. Sweet peas are hardy annuals, which means they need to be sown in the ground each year. Ideally, you should aim to sow your sweet peas in autumn or early spring, as this gives them plenty of time to establish themselves before the summer heat sets in.
When it comes to planting, sweet peas are not particularly fussy. They prefer well-drained soil that's been enriched with compost or well-rotted manure. If you're planting in a border, make sure you space your plants about 20cm apart to give them plenty of room to grow.
Now, here's where things get interesting. Sweet peas are climbers, which means they need something to cling onto as they grow. This is where our quality obelisks come in. Not only are they a stylish addition to any garden, but they're also the perfect support for sweet peas.
Our obelisks are made from solid steel or oak and come in a range of sizes. My favourite is our Wigwam obelisk, which adds a touch of elegance to any garden. And let's face it, there's something rather satisfying about watching your sweet peas climb their way up towards the sky, supported by a beautiful obelisk.
Of course, no blog about sweet peas would be complete without a mention of their delightful fragrance. There's something so nostalgic about the scent of sweet peas, like a gentle reminder of summers gone by. And if you're lucky enough to have a breeze blowing through your garden, you'll be treated to a truly heavenly aroma.
So, there you have it. Sowing and growing sweet peas in an English country garden is a delightfully simple yet rewarding experience. And with the addition of one of our quality obelisks, you'll have the perfect support for your sweet peas to climb their way to the top. Happy gardening!